Shuke Wu is a full professor in the College of Life Science and Technology at Huazhong Agricultural University (HZAU), China. Prior to this, he was an Alexander von Humboldt fellow with Prof. Uwe Bornscheuer. Before, he worked as a postdoc at the University of Basel with Prof. Thomas Ward and received his PhD from the National University of Singapore under the guidance of Prof. Zhi Li and Prof. Daniel Wang (MIT). His research interest includes biocatalysis, enzyme engineering, (chemo-)enzymatic cascades, and synthetic biology. Personal academic links:
Google Scholar: https://scholar.google.com/citations?user=KDE8huoAAAAJ&hl=en
ResearchGate: https://www.researchgate.net/profile/Shuke-Wu
ORCID: https://orcid.org/0000-0003-0914-9277
Group Recruitment:
International PhD students: with a MS degree and background in biology (biochemistry/ microbiology/molecular biology), chemistry (organic/medicinal/engineering) or related fields, and interested in industrial biotechnology. Many scholarship opportunities (China CSC/HZAU) are available for PhD students (2500-3500 RMB/month). Because our department does not have international Master program, I cannot accept international MS students. Very welcome quick learning and hard working PhD students from around the world!
International Postdocs: with a PhD degree and background in biocatalysis, enzyme engineering, bioorganic chemistry, metabolic engineering etc. Many funding opportunities are available for international postdocs (~10000-30000 RMB/month).
Co-PI/Associate Professor: with a PhD degree and Postdoc experience in biocatalysis, enzyme engineering, bioorganic chemistry, metabolic engineering etc. Many start-up funding opportunities are available. Co-PI can supervise MS students and co-supervise (international) PhD students.
Welcome to contact Shuke with your CV and cover letter!
Group News:
2023-11: The first student-based project on Enzyme Cascade to Produce Ethylbenzene was published on Angew. Chem., Congratulations!!
Z. Qin, Y. Zhou, Z. Li, M. Höhne, U. T. Bornscheuer, S. Wu. Production of Biobased Ethylbenzene by Cascade Biocatalysis with an Engineered Photodecarboxylase. Angew. Chem. Int. Ed. 2023, 62, e202314566. https://doi.org/10.1002/anie.202314566

2022-12: Our collaboration with Prof. Bornscheuer's group on Growth Selection for Directed Evolution of Amine Enzymes was published on Nat. Commun., Congratulations!!
S. Wu, C. Xiang, Y. Zhou, M. S. H. Khan, W. Liu, C. G. Feiler, R. Wei, G. Weber, M. Höhne, U. T. Bornscheuer. A growth selection system for the directed evolution of amine-forming or converting enzymes. Nat. Commun. 2022, 13, 7458. https://doi.org/10.1038/s41467-022-35228-y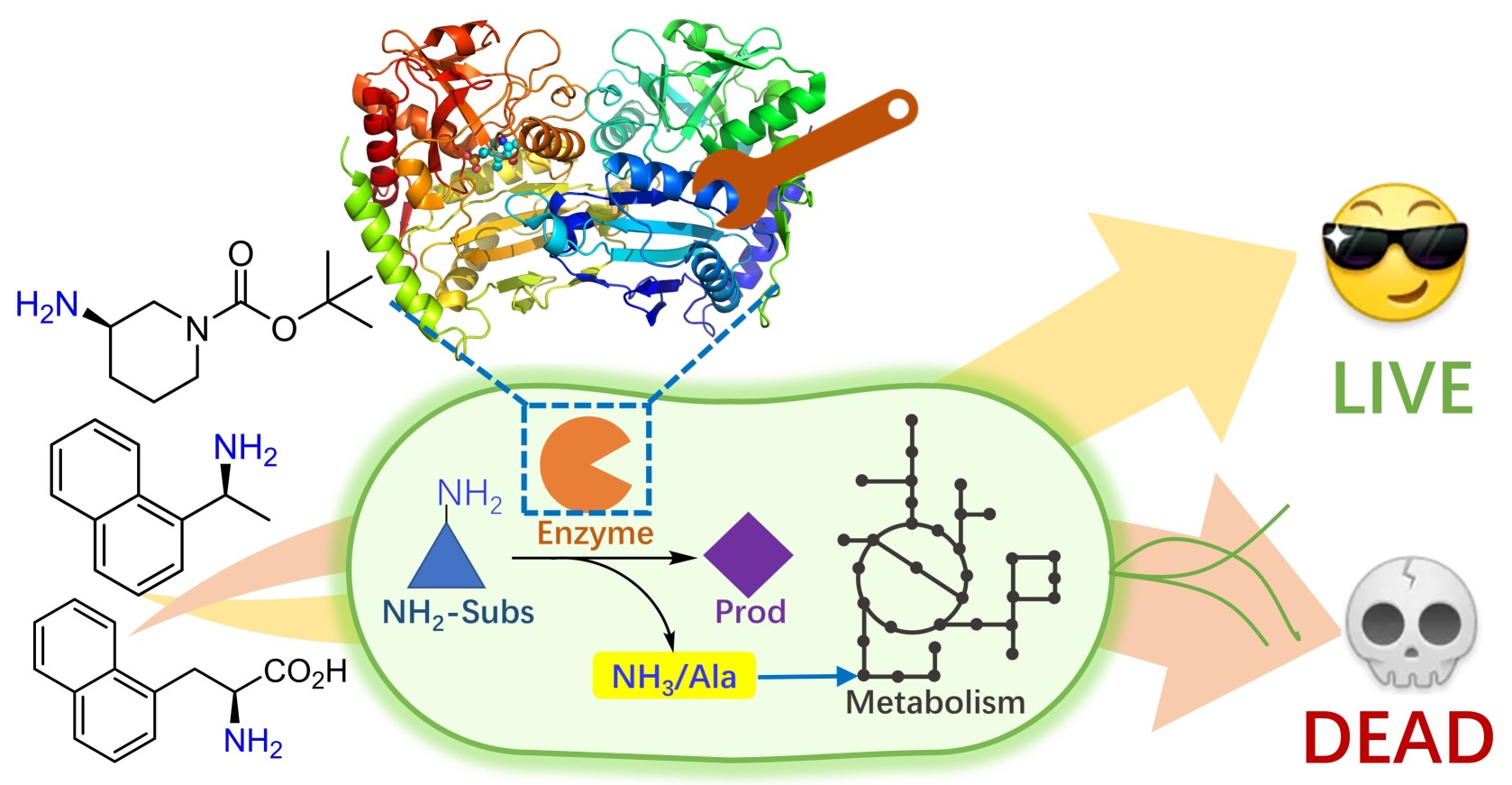 2022-10: Welcome 1 new PhD student Yang Li, 4 new MS students Guorong Su, Tao Chen, Yanyan Chen, Delu Su!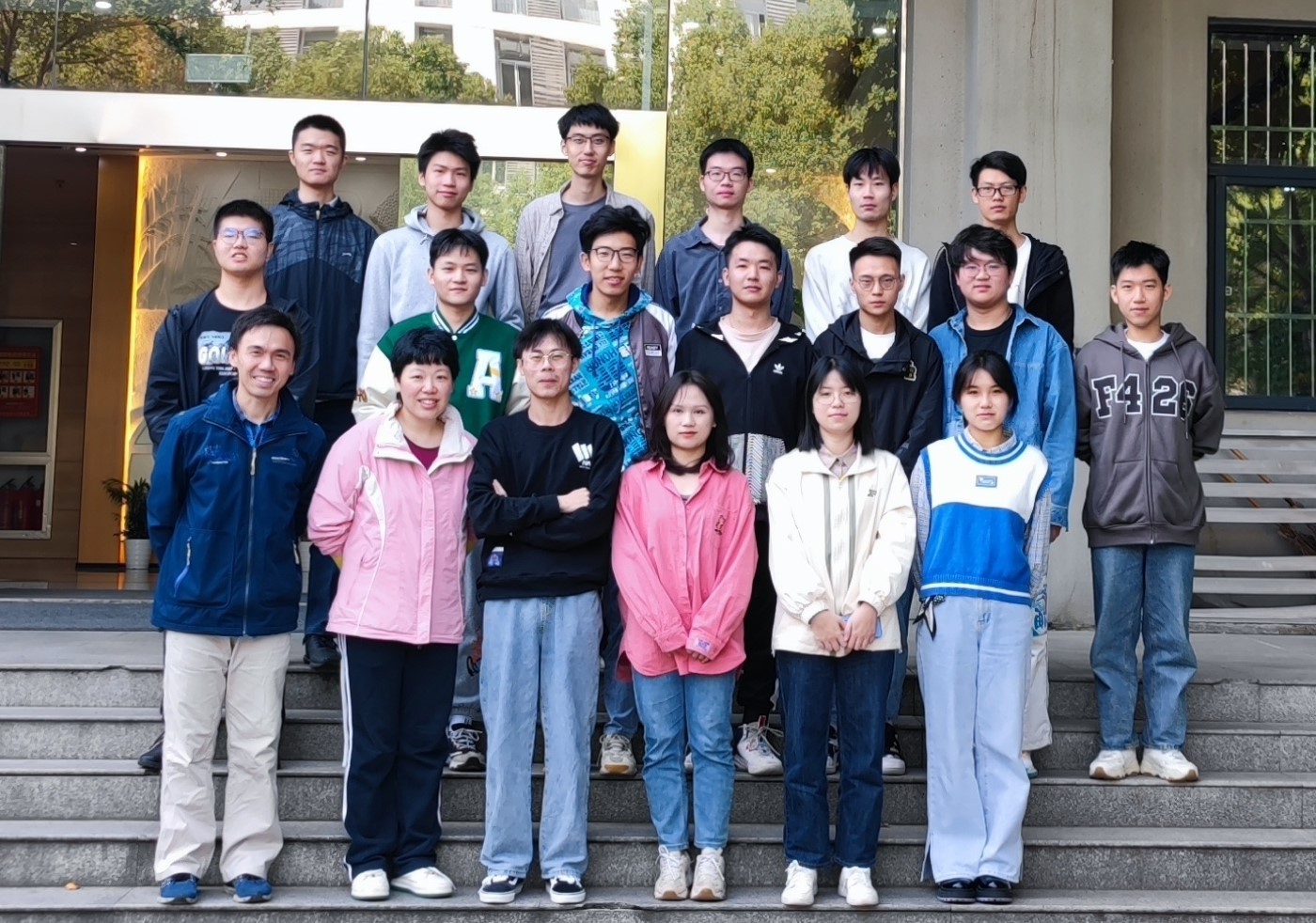 2021-10:Yi's review on Enzyme Cascades for Converting Biobased Resources was published on Chem. Commun. and selected as Cover, Congratulations!
Y. Zhou, S. Wu, U. T. Bornscheuer. Recent advances in (chemo)enzymatic cascades for upgrading bio-based resources. Chem. Commun. 2021, 57, 10661-10674. https://doi.org/10.1039/D1CC04243B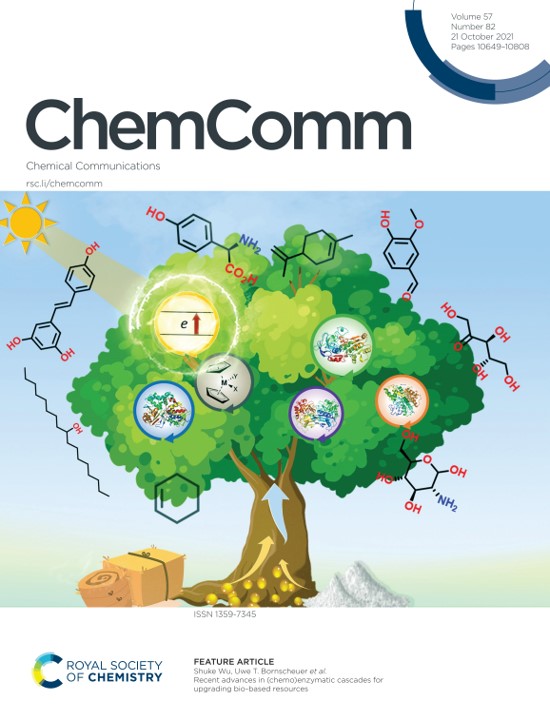 2021-09: Welcome 4 new MS students Zhaoyang Qin, Chuncen Chen, Ziwei Wang, Wenchen Lin!
2021-08: Shuke and Yi's grant applications of The National Natural Science Foundation of China were funded!!
2021-06: Welcome Qi Peng (PhD student)!